Think about the 1970's flower power movement and you've got peace, love, and the inspiration for the floral print trend of spring/summer 2015. Yes, in fashion, the power of the flower is real! For yet another spring/summer season, flowers are once again blooming all over our bodies, and surprisingly, fellas everywhere are feeling the foliage, too! From the runway to the streets, men have been seen rocking all kinds of dope floral print gear, footwear, outerwear, and head wear from designers like Gucci, Givenchy, Hentsch Man, Issey Miyake, Topman Design, Chanel, and Valentino, just to name a few, and looking hot! You can get in on this trend, too, with head to toe looks, like a floral printed suit, or by pairing just a piece or two with stuff you already have in your closet, like a floral print tee with your favorite pair of jeans. Here are a few images to help you get inspired! You can find these, and/or similar pieces, online and in selected retail stores everywhere!
Image sources: Google and Bing Images.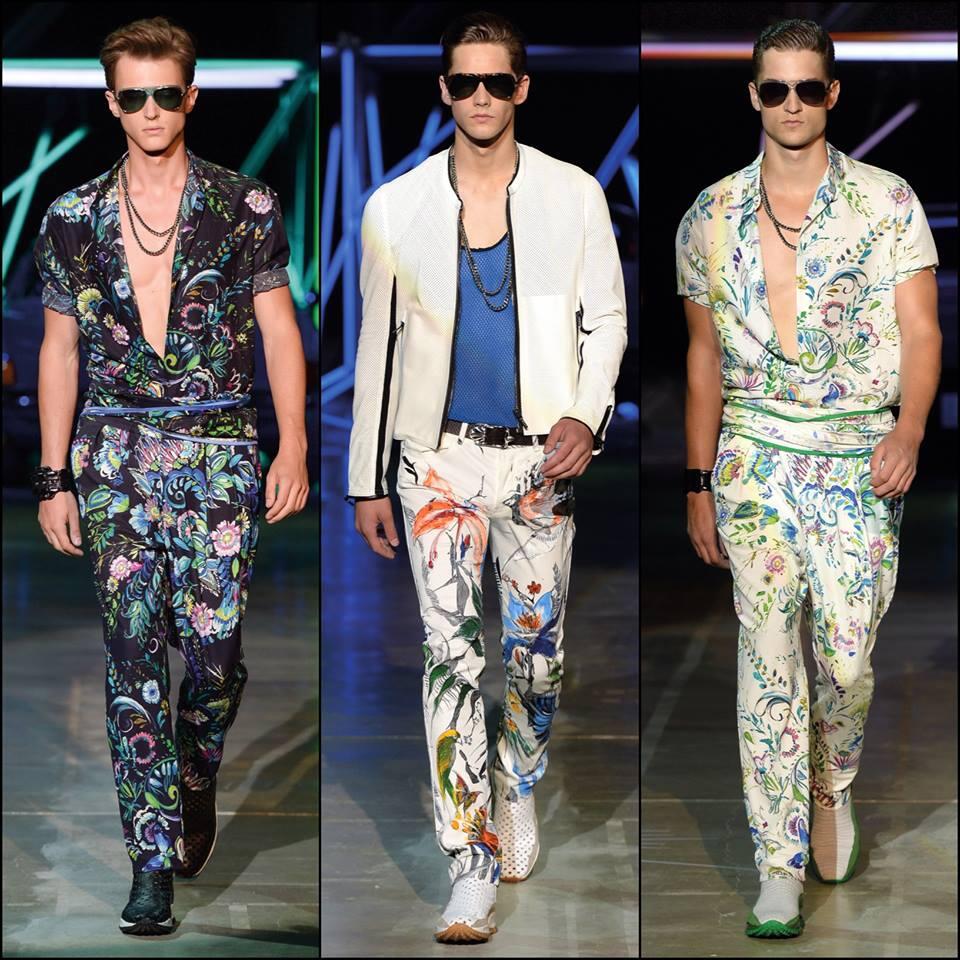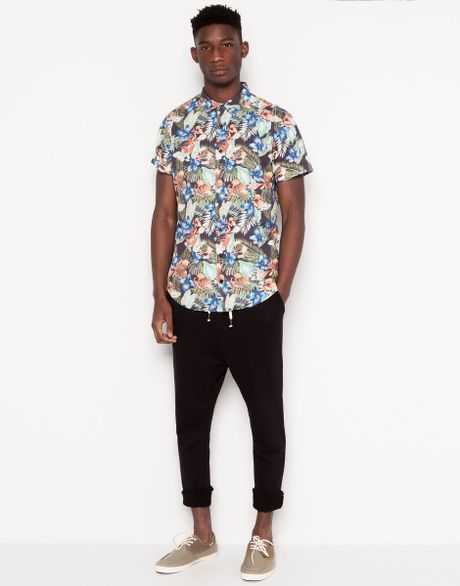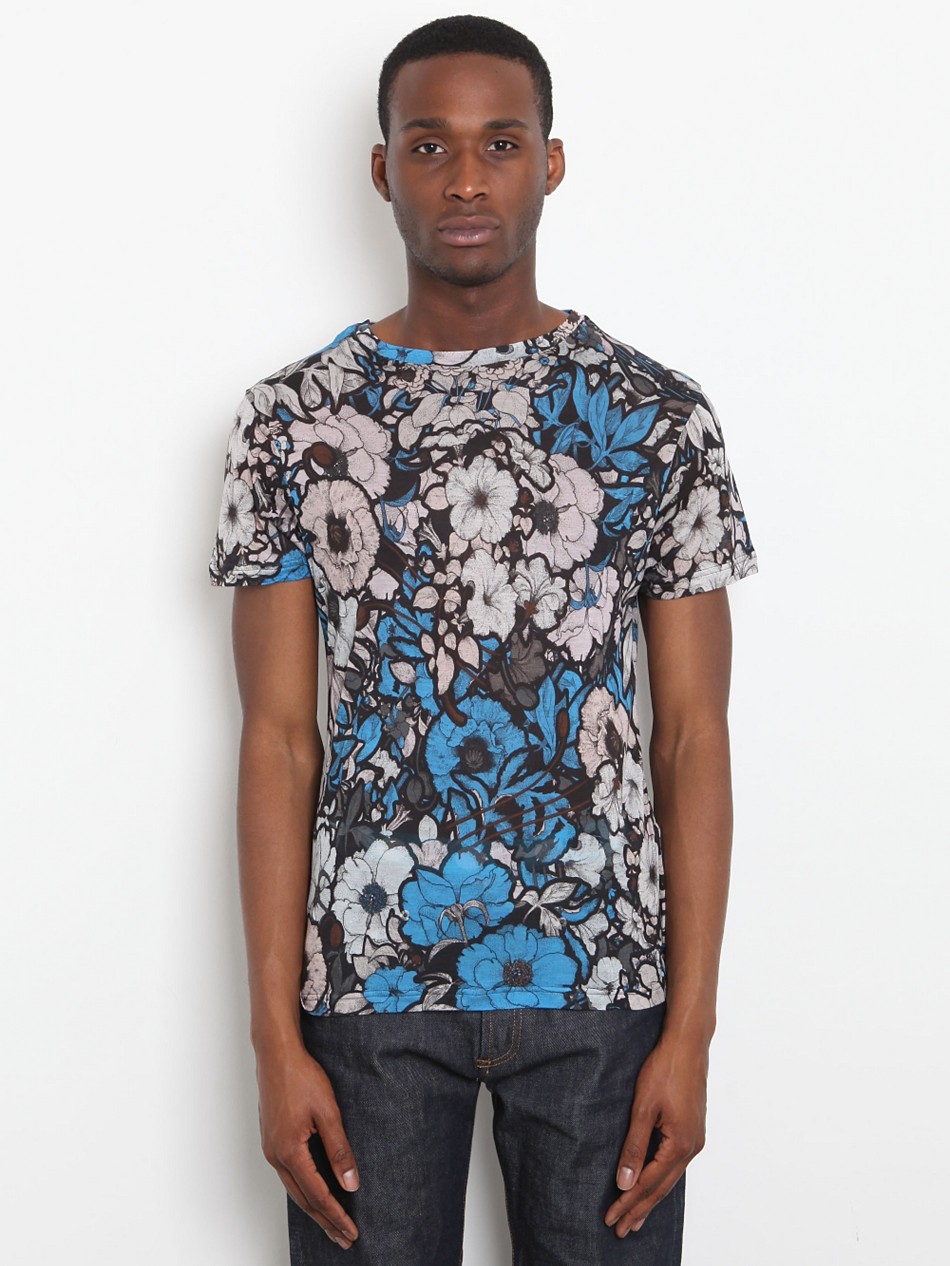 Hip Hop artist, Wale in floral print shirt.